Shawn The Savage Kid – Egoprobleme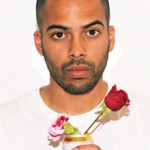 Shawn The Savage Kid – Egoprobleme EP
Shawn hat Egoprobleme. Nicht, dass alle andere Rapper keine hätten, aber Shawn plagt sich mit wirklichen Problemen herum, wie unzivilisierten Alter-Egos, gefährlichen Doppelgängern und alternativen Persönlichkeiten. Shawn hat auf dieser EP alle Hände voll zu tun, nicht den Kopf zu verlieren. Dementsprechend hat das Tempo im Vergleich zur Vorgänger-EP "Kennen wir uns?" etwas zugenommen. Produziert wurden die sechs Tracks zur Hälfte von den Dusty Crates-Kollegen Melik und simp und zur anderen Hälfte von Shawn selbst.
Shawn The Savage Kid – Egoprobleme (EP)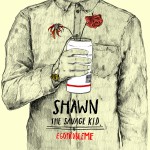 »Egoprobleme« EP hier kaufen:
► iTunes: http://bit.ly/STSKEgoiTunes
► Amazon: http://bit.ly/STSKAmznD
► Google Play: http://bit.ly/STSKEgoGP
Vinyl:
► HHV.DE: http://bit.ly/STSKEgoHHV
► Vinyl Digital: http://bit.ly/STSKEgoVD
► Vinylism.de : http://bit.ly/STSKEgoVNYSM
► Amazon: http://bit.ly/STSKAmznV
Stream:
► Spotify: http://bit.ly/STSKEgoS
Shawn The Savage Kid – (Alter)egoprobleme (Splitvideo)

Shawn The Savage Kid – Schlagerstar

No comments yet »
Your comment
HTML-Tags:
<a href="" title=""> <abbr title=""> <acronym title=""> <b> <blockquote cite=""> <cite> <code> <del datetime=""> <em> <i> <q cite=""> <s> <strike> <strong>